OUR MISSION
KAPSULA is a network-driven publication dedicated to engaged, evaluative art writing. Entirely digital, the publication explores formats exclusive to web-based documents and aims to advance online art publishing through experimentation and collaboration.
Taking the democratized, dispersed nature of the Internet as its basis, KAPSULA offers an accessible platform for alternative formats such as fictocriticism, interviews, journaling, photo essays, short stories, annotations, data analysis, and video projects—encouraging collaborators to push the boundaries of texts and textuality. By promoting self-reflexive writing that is critically informed, the publication engages readers in salient discussions around art and visual culture while appealing to audiences coming from a wide variety of professional backgrounds.

Produced under a registered non-profit organization, KAPSULA Press, KAPSULA welcomes publishing projects that represent a range of cultural literacy but places special emphasis on working with small organizations that demonstrate a community focus.

KAPSULA is an online compendium of curated content that provides a hyperlinked reprieve from critical distance and its (dis)associative malaise.
STAFF BIOS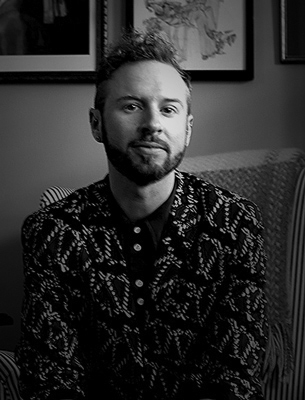 Co-Founder // Managing Editor & Art Director
Zach is a writer, a futurist, an independent curator and a sessional instructor at OCAD University in Toronto. He is the former Artistic Director of the Subtle Technologies Festival. Zach holds a BFA in Graphic Design & Illustration from the Minneapolis College of Art & Design and an MFA in Criticism and Curatorial Practice from OCAD University. Specializing in new media curation, his masters thesis focused on experimental strategies for exhibiting online art. His current research looks at the long term effects of networked communication on cognitive development and human behaviour. Before moving to Canada, Zach spent five years in the public programs department at the Minneapolis Institute of Arts and three years as Assistant Coordinator for the Susan Hensel Gallery. He has helped to produce events and publications for the Art Gallery of Ontario, Textile Museum of Canada, Vtape, Artscape, Eastern Edge and the Gladstone Hotel, among others.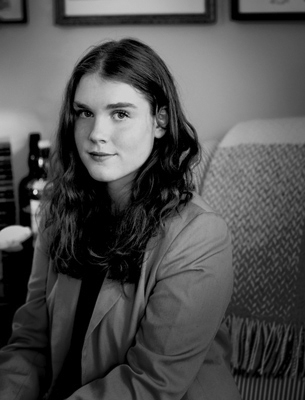 Editor-in-Chief
Lindsay LeBlanc is a student, writer, and editor currently based in Montreal and Toronto. In addition to serving as editor of KAPSULA, she works as a corporate curator for Equitable Bank and manages the company's recently-launched Emerging Digital Artists Award, devoted to early-career practitioners of screen-based media. Her work as an arts writer and budding academic equally engage the digital sphere, regularly taking up the integratedness of human and nonhuman bodies, technologies, and environments. In the past she has written for select Canadian publications, including Carbon Paper Mag, OnSite Review (now The Site Magazine), and Existere Literary Journal. LeBlanc graduated from OCAD University's Criticism and Curatorial BFA program, and is pursuing her master's degree in Art History at Concordia.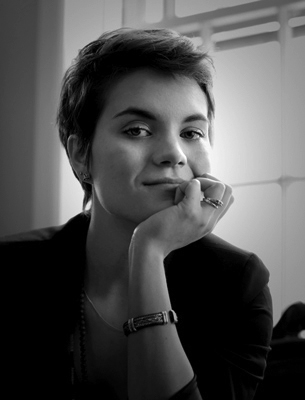 Co-Founder // Subscriptions & Distribution
Yoanna (Yoli) Terziyska has an MA in Contemporary Art History, and an Art and Business Degree from Sotheby's Art Institute in London, UK. She's currently working on a number of projects—she writes freelance and for ArtSlant, and works on giving writers and artists avenues for expression with KAPSULA.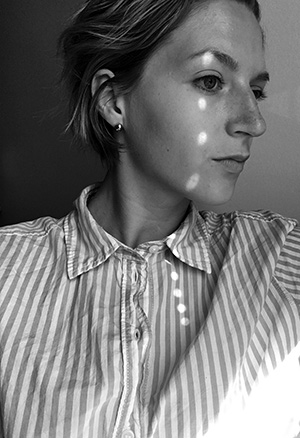 Marketing & Development
Sara is a student, art writer, and curator with an emphasis on architecture and the built environment. Her most recent curatorial projects include the International Student Showcase at Images Festival and an adjunct archival exhibition to Janice Gurney: All the Spaces held at Western University's McIntosh Gallery. In addition, she acted as Curatorial Assistant to a major exhibition at McIntosh and currently stands as Administrative Assistant to Subtle Technologies. Sara is a recent graduate and Grad Ex medal recipient of OCAD University's Criticism and Curatorial Practice Program. She will continue her studies this fall at Concordia University.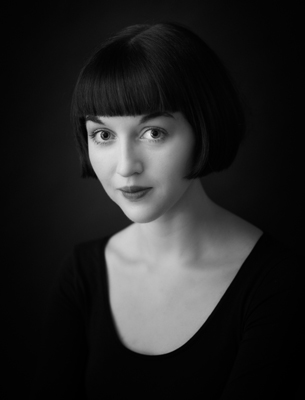 Associate Editor
Lauren Fournier is an artist and writer currently based in Toronto. She is a PhD candidate in the Department of English at York University: her dissertation takes up "auto-theory" as a mode of contemporary feminist cultural production across media. She has performed and has had work exhibited in galleries, screenings, and artist-run centres across Canada, the United States, and Berlin. Her writing has been published in Canadian Art, Magenta, The Journal of Comparative Media Arts, Ineffable Magazine, Canadian Journal of Woman Studies, and West Coast Line. She holds an MA in English (Simon Fraser University) and a BA in interdisciplinary Fine Arts (University of Regina). laurenfournier.net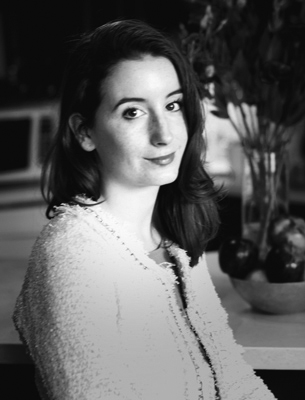 Co-Founder // Consultant, Editorial
Caoimhe is a Toronto-based writer. She holds an MA in Contemporary Art History from OCAD University and a BAH in Art History from Queen's University. In 2013, she was the recipient of the prestigious Frieze Writer's Prize. Her art criticism has appeared in PUBLIC Journal, esse arts + opinions, the Journal of Curatorial Studies, and Momus, among others. She currently holds the position of Online Editor for Canadian Art Magazine.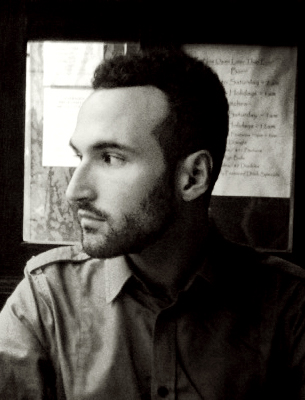 Consultant, Operational
Francisco-Fernando Granados is a Toronto-based artist and writer focused on performance and multidisciplinary critical practices. He has performed and exhibited in galleries, museums, theatres, and artist-run centres including Vancouver Art Gallery, LIVE (Vancouver), Neutral Ground (Regina), Darling Foundry (Montreal), Harbourfront Centre, Doris McCarthy Gallery, Gallery TPW (Toronto), Defibrillator Gallery (Chicago), Ex Teresa Arte Actual (Mexico City), Kulturhuset (Stockholm), and Theatre Academy at the University of the Arts (Helsinki). His writing has been published in magazines and art journals including KAPSULA, FUSE, PAJ: A Journal of Performance and Art, and Canadian Theatre Review. A recipient of the Governor General's Silver Medal for academic achievement upon graduating from Emily Carr University in 2010, he completed a Masters of Visual Studies at the University of Toronto in 2012. He has taught courses in contemporary art theory and practice at OCADU and University of Toronto Scarborough.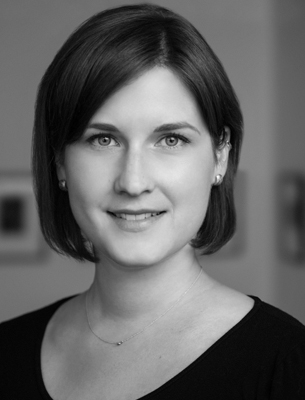 Consultant, Editorial
Katherine Dennis is a Vancouver-based curator and researcher. Her practice bridges disciplines including exhibition making, public programming and visitor studies, and places such as British Columbia, Alberta and Ontario. In 2012 Katherine won the inaugural Middlebrook Prize for Young Canadian Curators. She is also the co-curator with Noa Bronstein of Memories of the Future, an ongoing project that invites contemporary artists to intervene in historic house museums. She holds a BFA from the University of British Columbia and an MFA in Criticism and Curatorial Practices from OCADU. Currently, Katherine is the Adult Public Programs Coordinator at the Vancouver Art Gallery and Research Associate at Pivotal Research Inc.